Maximize
your return
on insights
Empower with self-service access to insights

Keep consumers top-of-mind for everyone

Ensure insights make strategic impact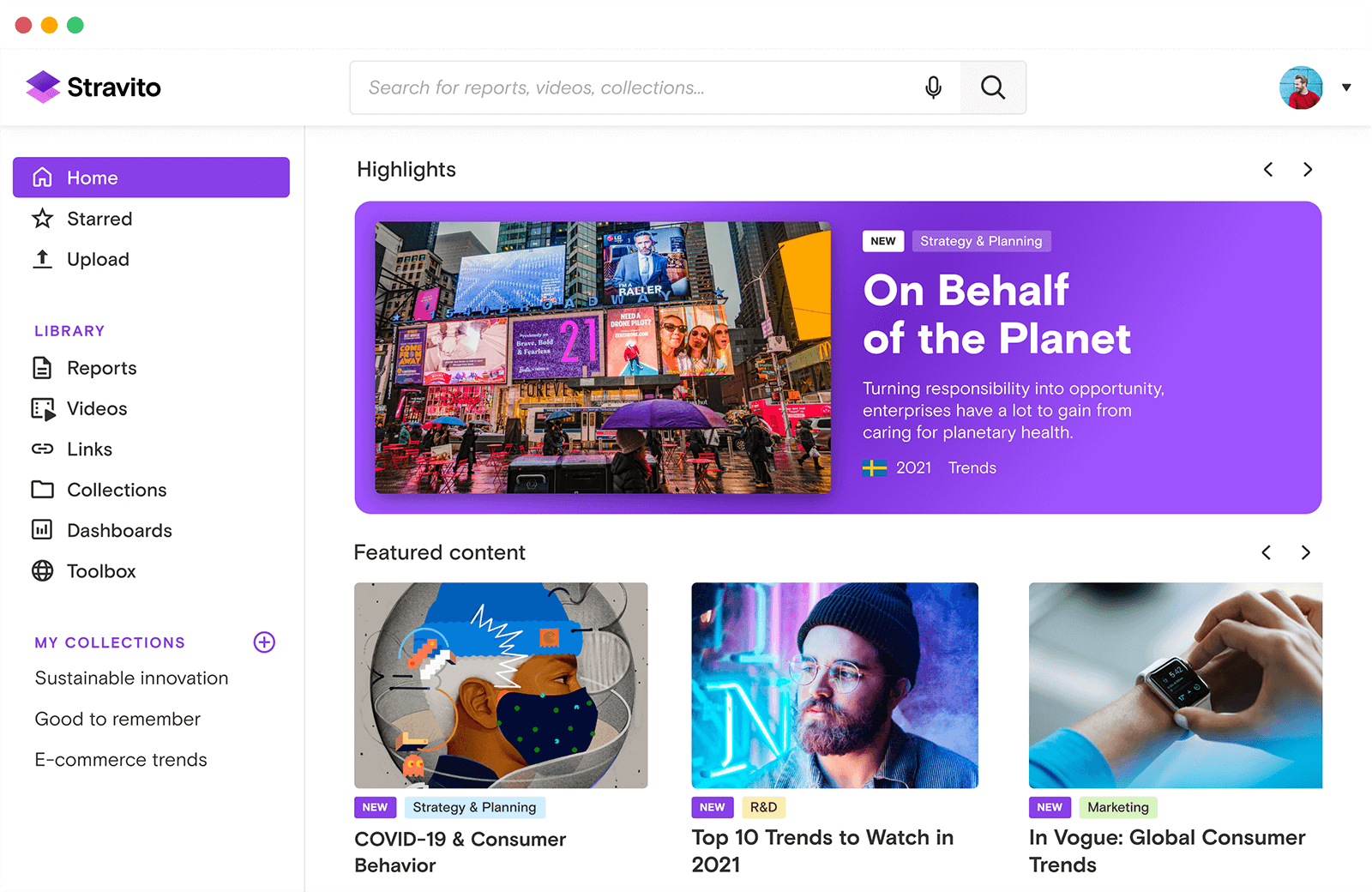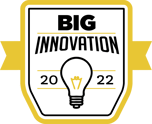 "...An application comparable to Spotify, Google and Netflix."

Now Tech: M&CI Platforms, Q1 2022 Report

Relevant insights at
everyone's fingertips
Stravito is an insights management platform for global enterprises that's as fast and easy to use as Google.
Intuitive
Forget tedious manuals or endless training sessions. Consumer behavior is complicated enough. Leveraging your insights shouldn't be.
Efficient
No more remembering exact file names or tags. Stravito uses AI to make sure you get the search results you were actually looking for.
Personalized
Because insights management isn't one-size-fits-all. Stravito delivers an experience tailored to your organization, team, region, and more.
Keeps colleagues inspired and encourages them to collaborate
The simplified, consumer experience that Stravito provides is crucial to keep colleagues inspired and encourage them to collaborate.
Nick Rich
VP of Insights & Analytics | Carlsberg Group

91% of Stravito users would recommend to a colleague
We were looking for simple and intuitive ways to help teams get closer to the customer. Software you didn't need training for, that worked similarly to Google.
Edwin Taborda
Global Head of Insights | Electrolux

Why global enterprises
migrate to Stravito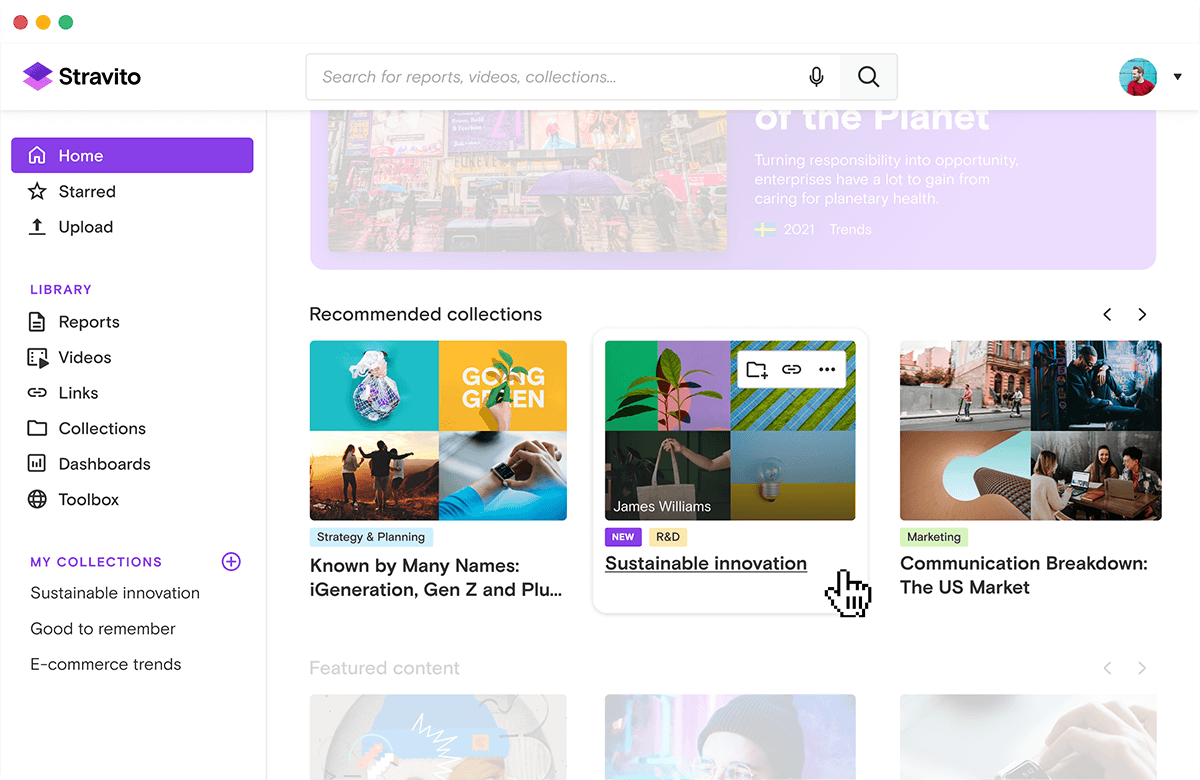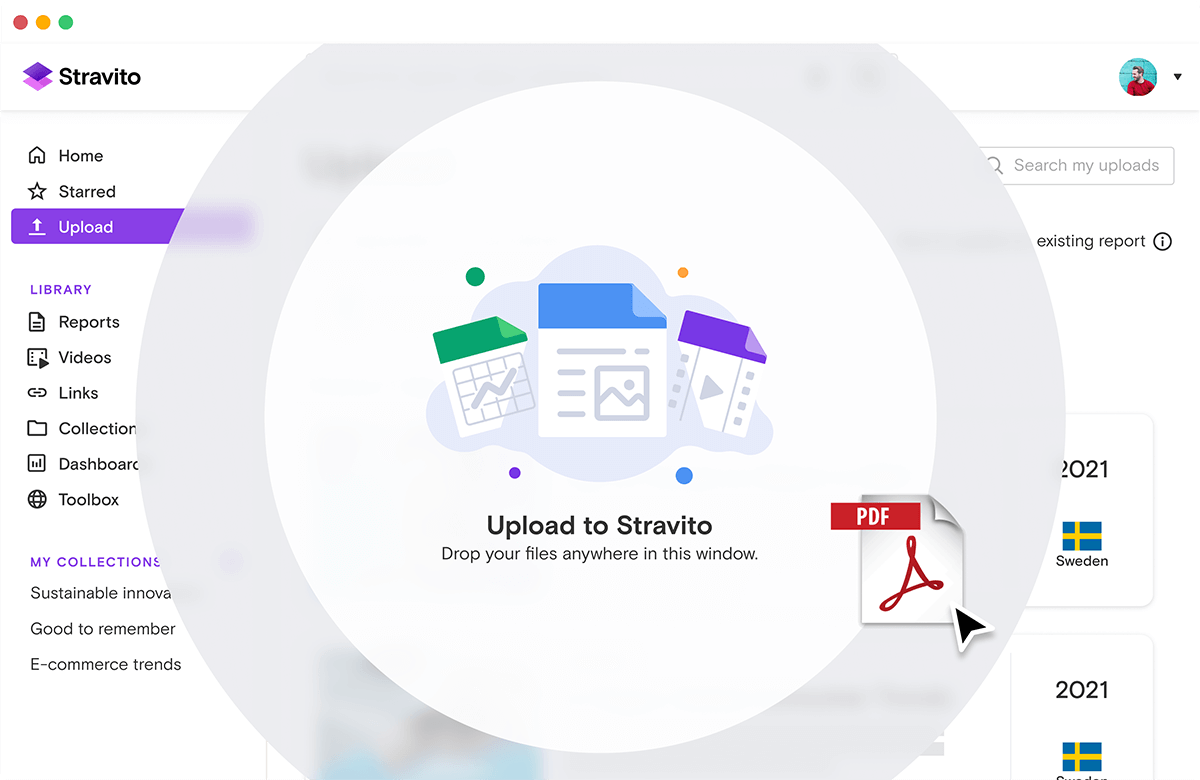 Centralize, curate, and share your research & insights

Enterprise-wide access across teams and geographies
Tailored change management and roll-out plan

Ongoing support for maximum engagement
Drag-and-drop upload with auto-tagging

AI-powered content recommendations & notifications
ISO 27001 certified, ongoing back-ups

Secure access management & privacy settings
Easily integrate with your current tools

External research providers, like Euromonitor, Mintel and 40+ others.

Dashboards like PowerBI and Tableau.

Existing storage drives, like Google Drive and Sharepoint.

Communication tools like FB Workplace, Slack, and Microsoft Teams.
We've got your back.
No matter where you are in your insights management journey, we're ready to help.
Join the global leaders who use Stravito to put more insights to work