NEW
Stravito wins Innovation of the Year at the AURAs
Stravito is a knowledge management solution that democratizes access to market research and insights, making it fast and easy to use research to make better decisions.

Global organizations like Danone, Electrolux and Comcast use Stravito's intuitive, highly automated cloud service to centralize internal and external data sources, organize research
and data, and quickly generate the findings that organizations need to power growth.
Stravito was founded in Sweden in 2017 by a team of entrepreneurs with decades of technology and research industry experience. Today Stravito is represented in Boston, US as well as in several European countries.
The brains behind it all.

Thor Olof Philogène
CEO & Founder

Sarah Lee
Founder & Chief of Staff

Anders Örbom
Founder & Board Member

Andreas Lee
Founder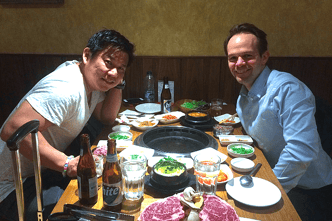 2002
Anders Örbom and Andreas Lee create NORM Simstore, a digital shopper research tool. And for 15 years, they run a global market research agency serving the world's biggest brands.
Time and time again they get calls from clients that had bought research from them but could not find it internally. After looking through shared drives, inboxes and even usb sticks, clients revert back to the agency to get a copy of their report.
2012
Thor Olof Philogène and Sarah Lee work at one of Europe's fastest growing startups and see first-hand how hard it is to bring knowledge of the consumer to everyone on their teams:

The company has an infinite amount of data and insights, but just cannot distribute and leverage it effectively across the organization.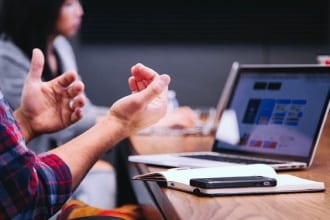 2017
Stravito is founded. With a mission to simplify knowledge discovery and deliver software that ensures everyone in global and decentralized organizations can actually use it to better understand their consumers. Where information is as easy to find and digest as in your favourite personal apps.
2023
Stravito is used by world leading brands such as Electrolux, Comcast, Danone and Carlsberg to keep their knowledge alive and in use.
The platform centralizes access to insights, making it fast and easy to use research to make better decisions. Because what's the value of insights if no one is able to find them?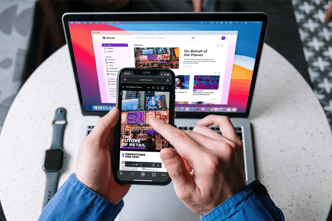 "Stravito's design team has successfully combined AI, machine learning and advanced user interface design to produce an application comparable to Spotify, Google and Netflix."
Do you have a question? Or are you also on a mission to find the best solution to your knowledge management challenges? We'd love to hear from you. Email us at hello@stravito.com.
Stockholm
Stravito AB
Vasagatan 28,
111 20 Stockholm, Sweden
Amsterdam
Stravito AB
Singel 542, 1017 AZ Amsterdam Netherlands
Boston
Stravito AB
6 Liberty Square #6004
Boston, MA 02109 USA
London
Stravito AB
LABS House, 15-19 Bloomsbury Way
London WC1A 2TH
Schedule a demo
Contact us to see how Stravito could help you find your insights faster.
Contact sales