Discover a better way for insights teams to centralize, curate and share market research and insights.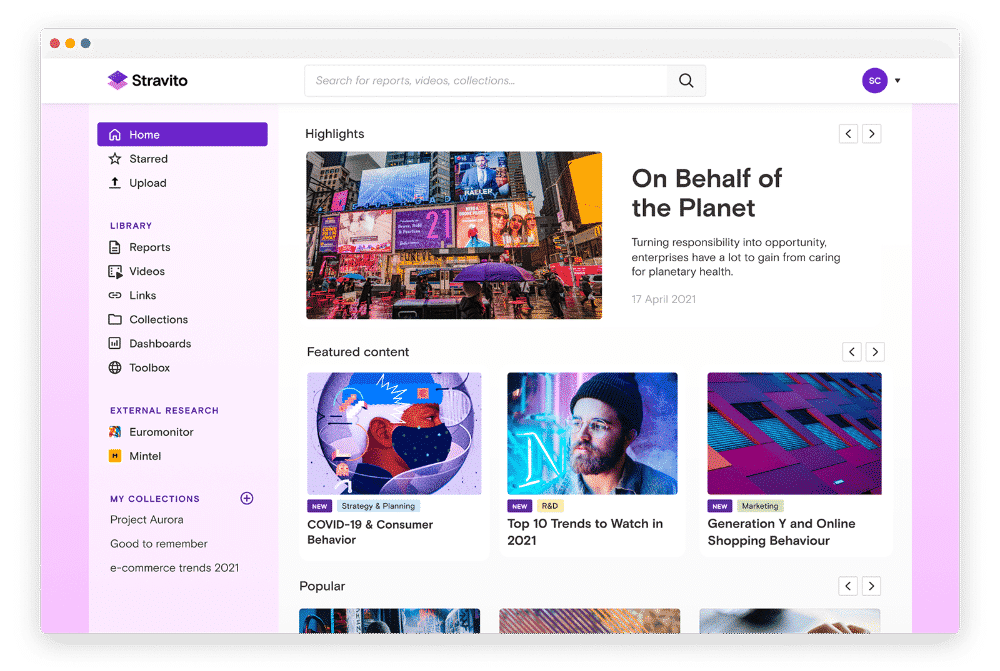 Inject insight into
more of the business
Stravito's enterprise knowledge management software is designed to be as fast and easy to use as Google. To give you more time to put your analytical skills to work and execute your organization's consumer centricity strategy. No interruptions. No unused research. Sounds wonderful, doesn't it?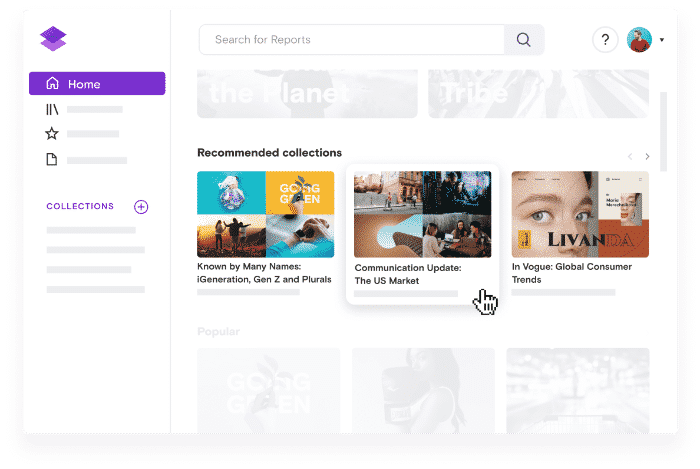 Easy for Insights teams and stakeholders alike
No convoluted manuals or training required.

Content tailored to user and team activity.

Minimal maintenance.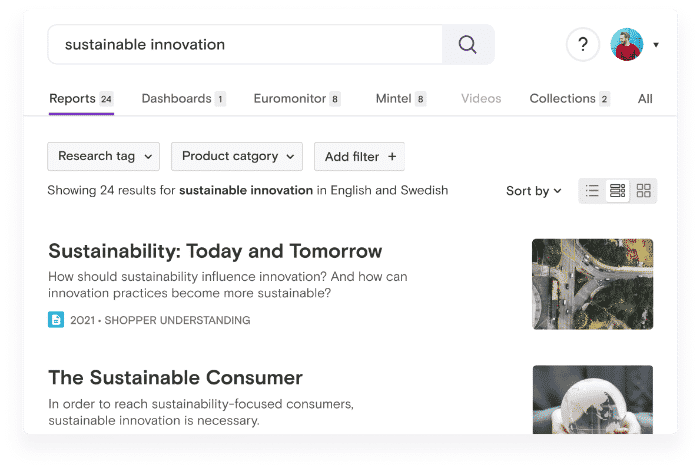 Smart search tailored for your organization
Multilingual AI-powered search

Goes beyond keyword search to understand what you mean, not just what you type

Adapted to your company, products, markets, and internal lingo.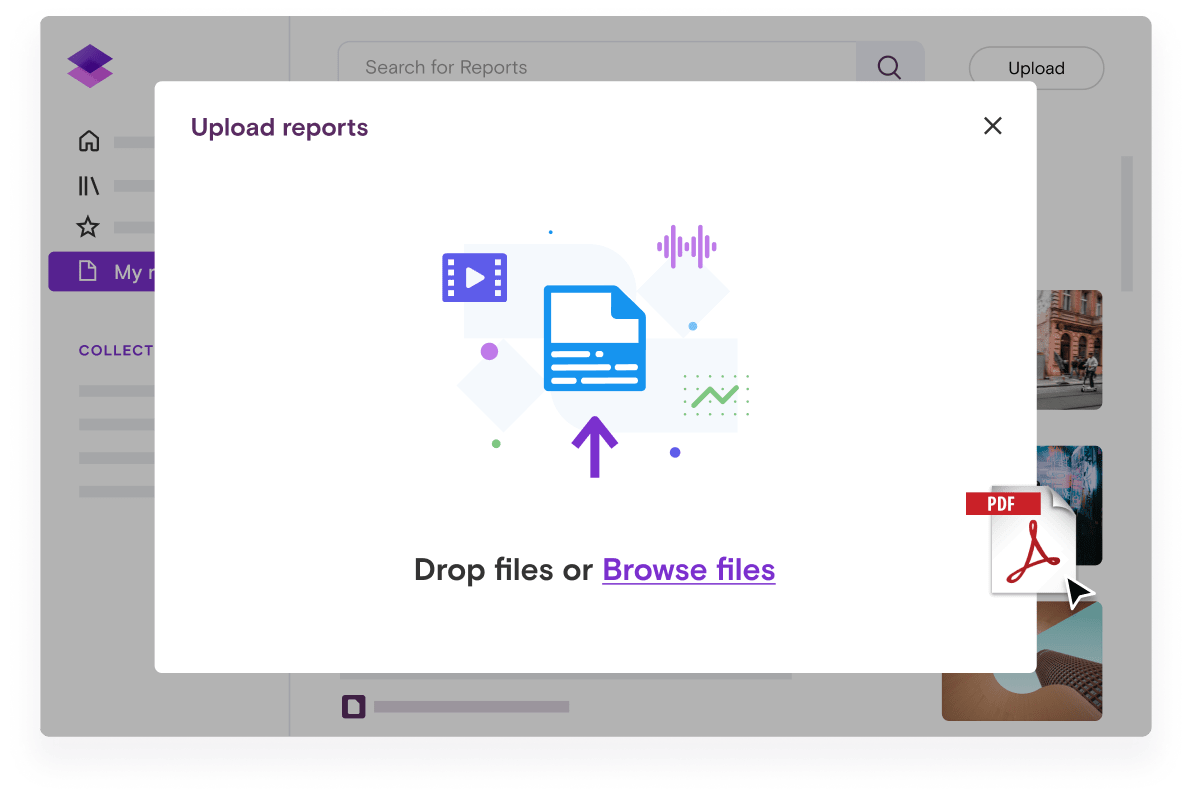 Drag-and-drop upload, or automated syncing
Drag-and-drop upload, no manual tagging required
Instant AI-powered categorization
Or sync with Google Drive and more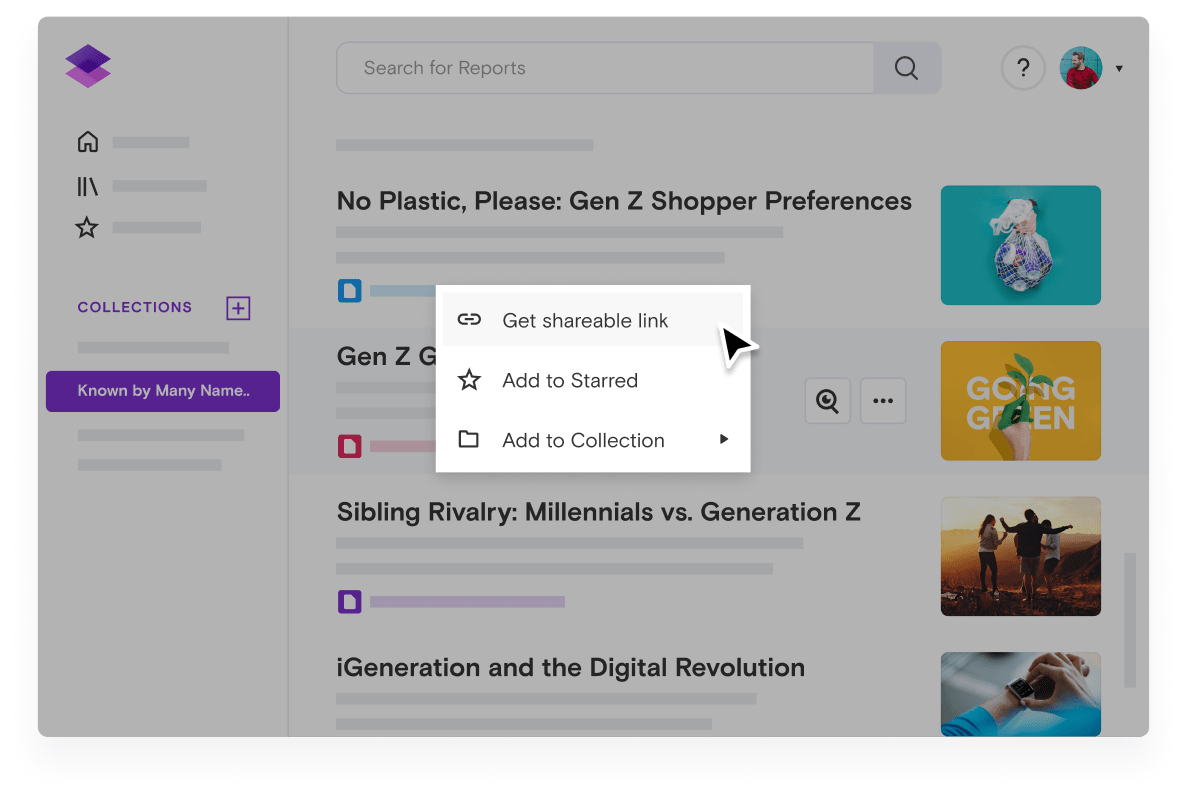 Share and collaborate with ease
Curate and share relevant insights throughout the organization
Quickly generate secure links
Create and follow Collections of insights on topics that matter to you
A perfect fit.
Guaranteed.
Tailor Stravito's integration toolbox to your tech ecosystem.

External research providers, like Euromonitor and Mintel.

Dashboards like PowerBI and Tableau.

Existing storage drives, like Google Drive and Sharepoint.

Communication tools like FB Workplace, Slack, and Microsoft Teams.
Enterprise-grade security

ISO 27001 certified
Secure access management
Encrypted file storage
Ongoing backups
When was the last time
you loved an
enterprise software?
68% of Stravito users can't imagine life without it.
"Now everyone working at Danone all over the world can access insights in seconds. No training required.
Agathe Danjou | Global Insights Director, Danone
Envisioning consumer-centric strategy is the first step.
Implementing it is another matter.
When you buy Stravito, you also buy the expertise of a team dedicated to your success. We know that launching a new platform can be challenging, which is why we're constantly adding to and perfecting our best practices for change management. Learn more about how we're committed to generating value for your organization.
Schedule a demo
Get in touch to schedule a tailored product tour based on your company's needs and requirements.
Book a demo