Adoption is the most significant driver of ROI for your insights platform. The more insights are used, the greater the business benefits. Our Implementation and Customer Success teams will support you from setup to rollout and beyond, to ensure you get the most out of your new insights platform.
Advanced technology alone won't guarantee success. The most successful insights teams are the ones that have the right tools and processes to support them in doing their best work. Our Implementation and Customer Success teams will draw on experiences global organizations across a range of industries: dairy, beverages, consumer electronics, luxury goods, telecoms, and more, to create a custom launch plan with you.
"It was amazingly smooth. With Stravito doing the most of the work, the implementation was so easy."
Rebecka Thulin
Consumer Insight & Market Analyst | Atria
"We started uploading documents in December, and we now have over 1000 on Stravito. All of which were reports previously stored on drives elsewhere."
Neil Macfarlane
Insights Director | Pepsi Lipton
1. We pinpoint your needs
Over a couple short meetings, we develop a launch plan based on your organization's unique needs.
2. We do the heavy lifting
While our machine learning algorithm is being trained to your company's specific needs, we'll make sure all other technical details are in place.
3. You're up and running
In as little as 6-8 weeks, your insights platform is ready-to-go. It's really that easy.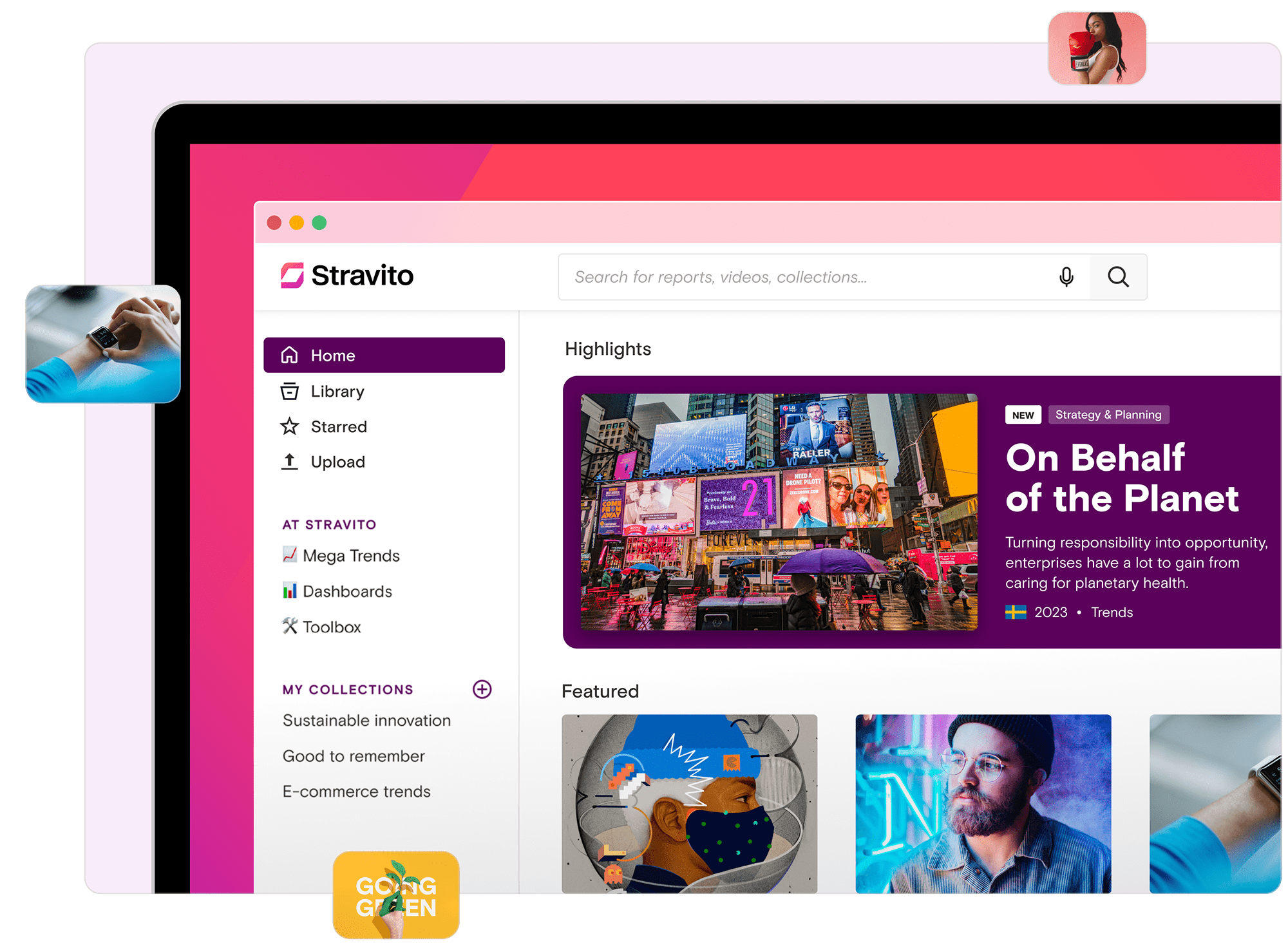 Say hello to your Stravito Concierge.
The Stravito team is laser-focused on saving you time and making your job easier. Part of that is making sure you have the change management resources you need to drive engagement and adoption, now and in the long-term.
During implementation and beyond, we're at your service with:
Support for your internal advocacy

Tailored plans for global roll-out

Helping hands to lighten your load
Frequently Asked Questions
How can we customize the platform to suit our organization's needs?
We know that customization is crucial for large enterprises. You can tailor the visual appearance to your corporate brand, set custom taxonomy for classification, set company-specific filters, integrate your choice of market research subscriptions, and communications tools as well as the roll-out support plan from your Stravito team, and more. Get in touch with us to learn more.
How long does a typical implementation take?
How do you ensure ongoing user engagement?
Is your success story next?
Consumer behavior is complicated.
Your insights platform shouldn't be.
Stravito is designed to be fun and easy to use. No convoluted manuals or endless training sessions. Just powerful technology wrapped in a beautiful, intuitive interface to help you take the way you work with insights to the next level.
Book a demo