Innovative Insights teams use Stravito to centralize all their research and insights, enable self-service of vetted insights for stakeholders, and to deliver the right insights at the right time across their organizations.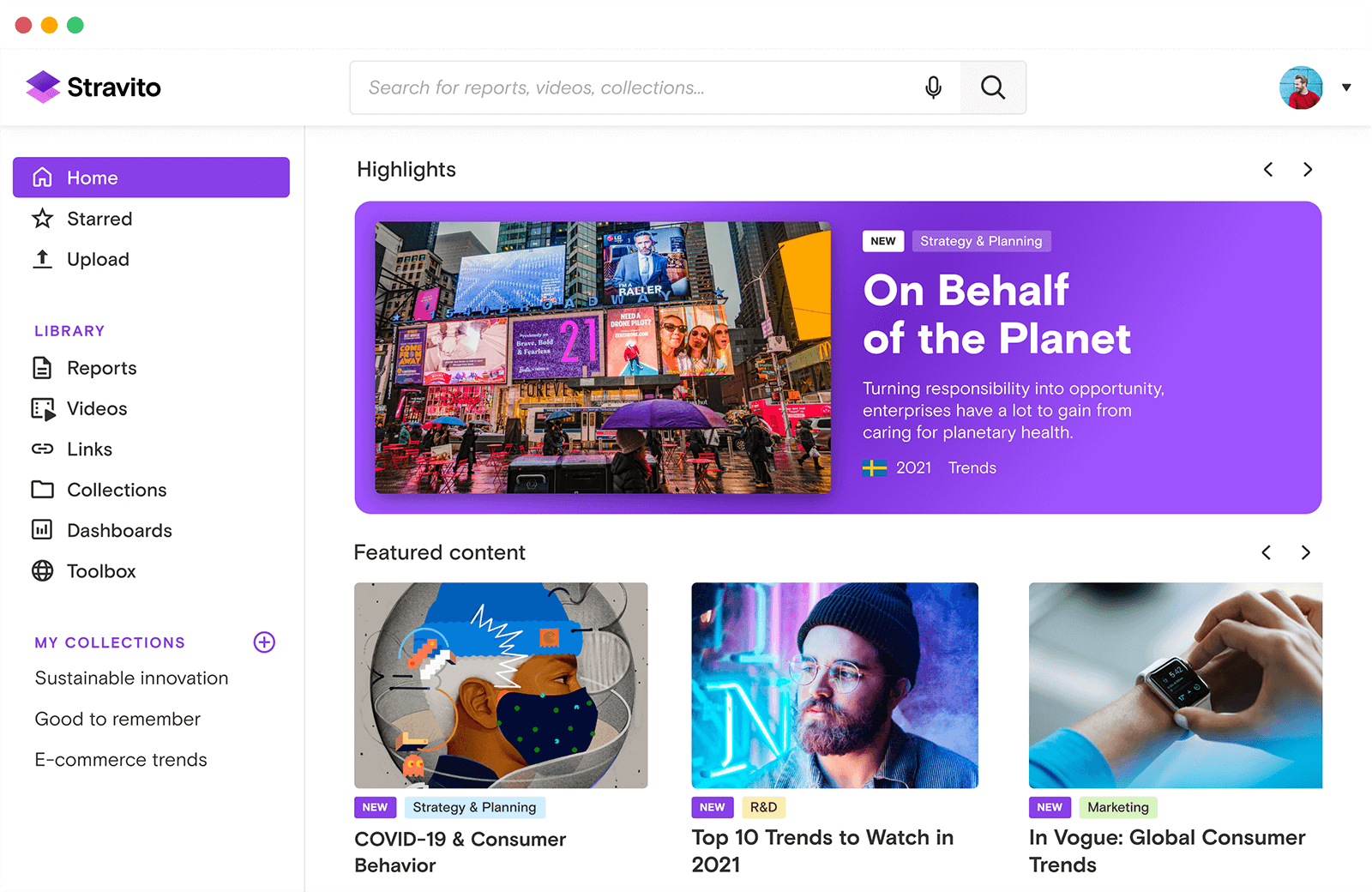 See why global leaders use Stravito to put more insights to work.









Simplify knowledge discovery
Stravito is a user-friendly insights platform built for the world's largest enterprises.
Brilliant search that actually works
No more remembering exact file names or tags, Stravito uses AI to deliver the search results you were actually looking for.
Secure self-service to insights
Stravito's user-friendly interface ensures you will no longer need to be outnumbered by stakeholder requests.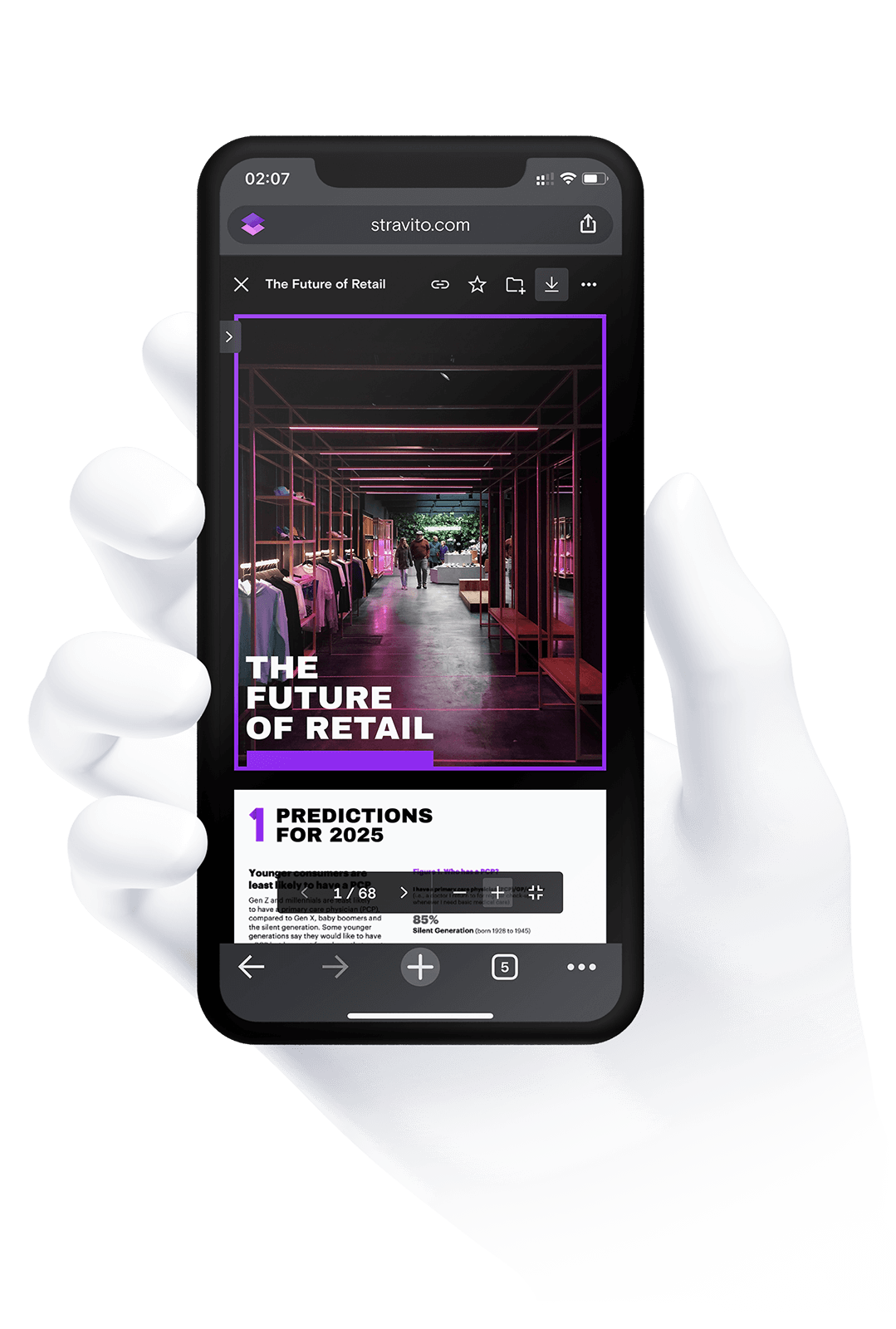 Built with enterprises,
for enterprises.
Stravito is a flexible and user-friendly insights platform designed to make an impact.
Accelerate growth
Use more insights to fuel innovation and launch better products, campaigns, and brands.
Maximize value
Make duplicate efforts a thing of the past; apply insights across teams, countries, and markets.
Boost productivity
Minimize admin and simplify knowledge sharing with a tool that people actually use.
Request a demo
Some call Stravito a knowledge management platform. Others an insights engine. A few even call it their own internal Google. Regardless of the label our customers use, Stravito helps global organizations leverage their collective knowledge and turn insights into enterprise assets.
Contact sales
See the platform that's loved and used daily by consumer-centric companies

The simplified, consumer experience that Stravito provides is crucial to keep colleagues inspired and encourage them to collaborate.
Nick Rich
VP of Insights & Analytics | Carlsberg Group

This is the "Google of Consumer Insights for Electrolux".
91% of Stravito users are likely to recommend the platform to a colleague.
Anne Sjöberg
Global VP of Insights & Analytics | Electrolux

The insights team shouldn't be seen as the owners or gatekeepers. We want to give individuals the information to do their job correctly and Stravito has been an important piece of this puzzle.
Neil Macfarlane
Insights Director | Pepsi Lipton
Is your team currently using SharePoint to store your market research and insights? Not sure if it's worth it to invest in a specialized insights platform?
We completely understand – that's why we've put together this guide on the benefits of a purpose-built solution for your most prized knowledge assets.