Consumer behavior is complicated. Making the most of your insights shouldn't be. That's why we created Stravito – so you and your stakeholders can find and access vetted insights in a matter of seconds.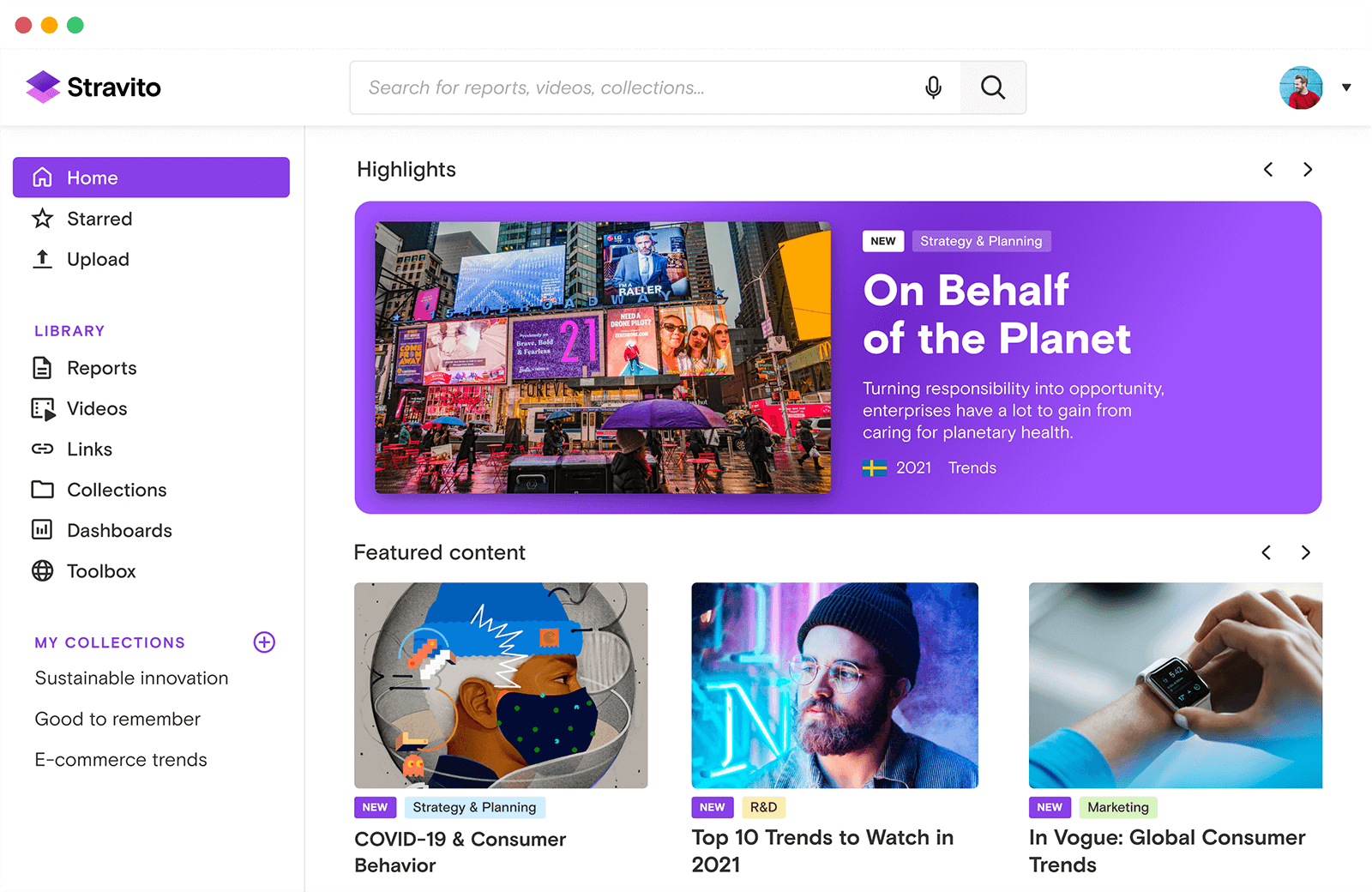 See why global leaders use Stravito to leverage more insights.








Simplify knowledge discovery
Stravito is an enterprise knowledge management platform for market research and insights.
Secure self-service access to insights
A Netflix-like experience makes it fast and easy to access research and insights on relevant topics.
Less maintenance, more inspiration
User-friendly design and modern access management leaves more time for value-added tasks.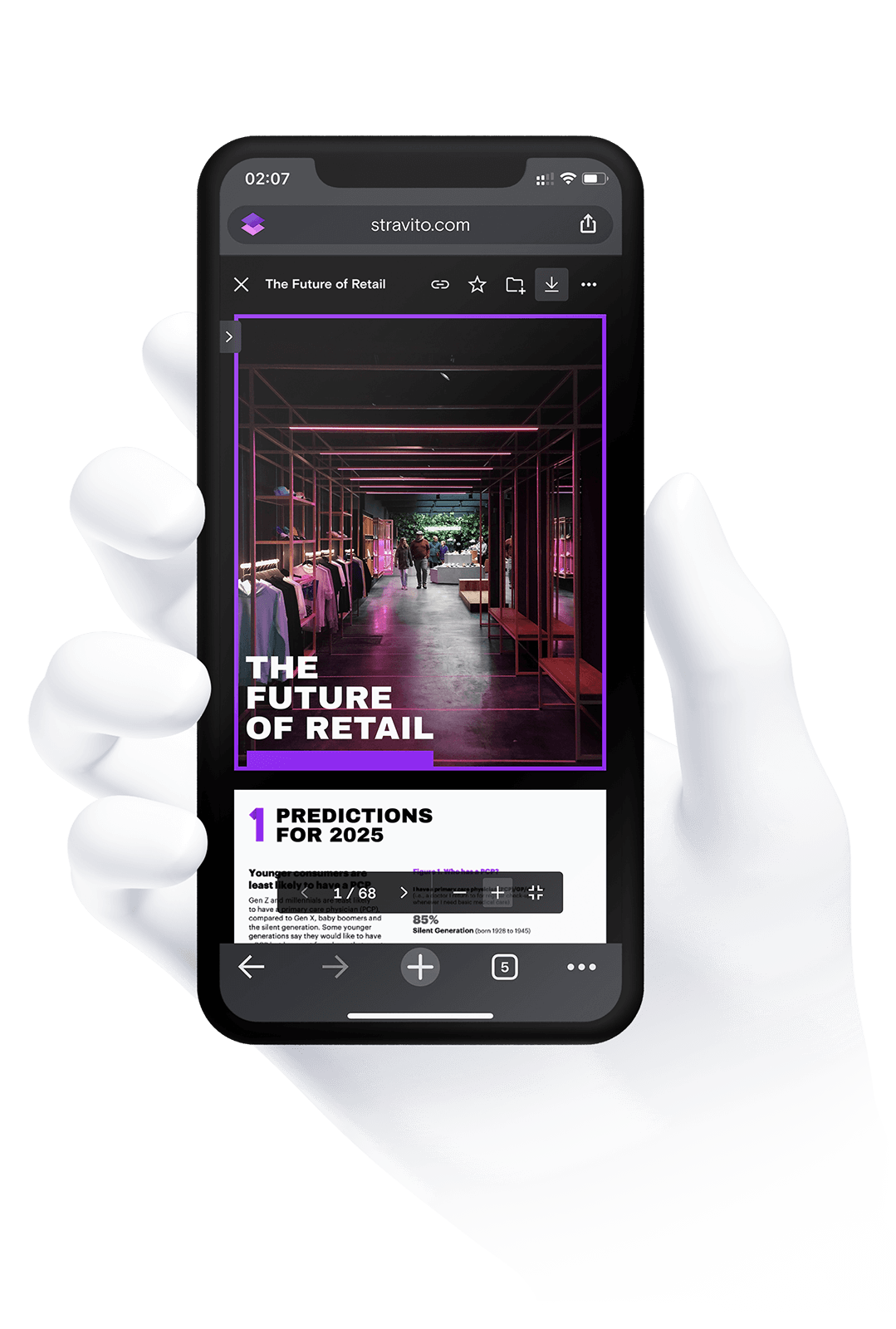 Built with enterprises,
for enterprises.
Stravito is a flexible, user-friendly knowledge management platform designed to make a business impact.
Accelerate growth
Use insights to fuel innovation and launch better products, campaigns, and brands.
Maximize value
Make duplicate efforts a thing of the past; apply insights across teams, countries, and markets.
Boost productivity
Minimize admin and encourage knowledge sharing with a tool people actually want to use.
Request a demo
Some call Stravito a knowledge management platform. Others an insights engine. A few even call it their own internal Google. Regardless of the label our customers use, Stravito helps global organizations leverage their collective knowledge and turn insights into enterprise assets.
Contact sales
See the platform that's loved and used daily by consumer-centric companies
The simplified, consumer experience that Stravito provides is crucial to keep colleagues inspired and encourage them to collaborate.
Nick Rich
VP of Insights & Analytics | Carlsberg Group
Stravito has been an important stepping stone to digitalization that proved a huge value when shifting to remote working globally.
Mariam Londaridze
Global Consumer Insights & Analytics Specialist | Electrolux
We want to give individuals the information to do their job correctly and Stravito has been an important piece of this puzzle. But, it's not just about efficiency; it's about flying the flag of the consumer in the organisation.
Neil Macfarlane
Insights Director | Insights Director at Pepsi Lipton
What's your knowledge management strategy?
Having the right insights at the right time for all your employees is crucial for success. This guide gives you 3 steps to strengthen your knowledge management strategy so you can put more insights to work.