Streamline workflows
Keep processes running smoothly with brief templates, automated workflows, and more tailored to your needs.

Track status and spending
Increase operational and financial efficiency with full transparency on project status and spending to make every dollar count.

Centralize collaboration
Ensure that both internal and external stakeholders stay in-sync and up-to-date with in-app chat and secure file exchange.
Everything you need for seamless research projects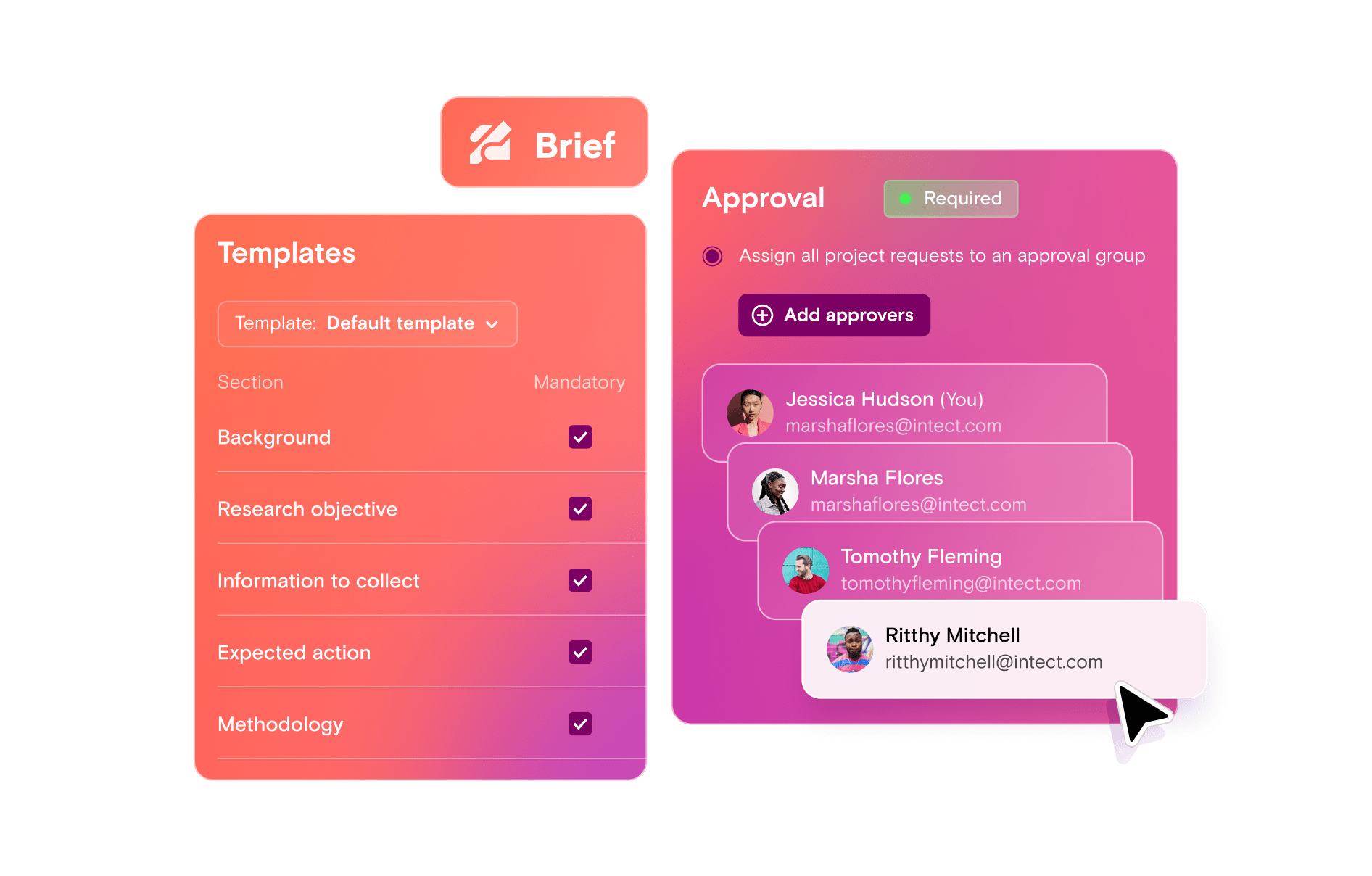 Make best practices a habit
Flexible customized templates and workflows empower teams to follow best practices and keep research processes aligned across the organization.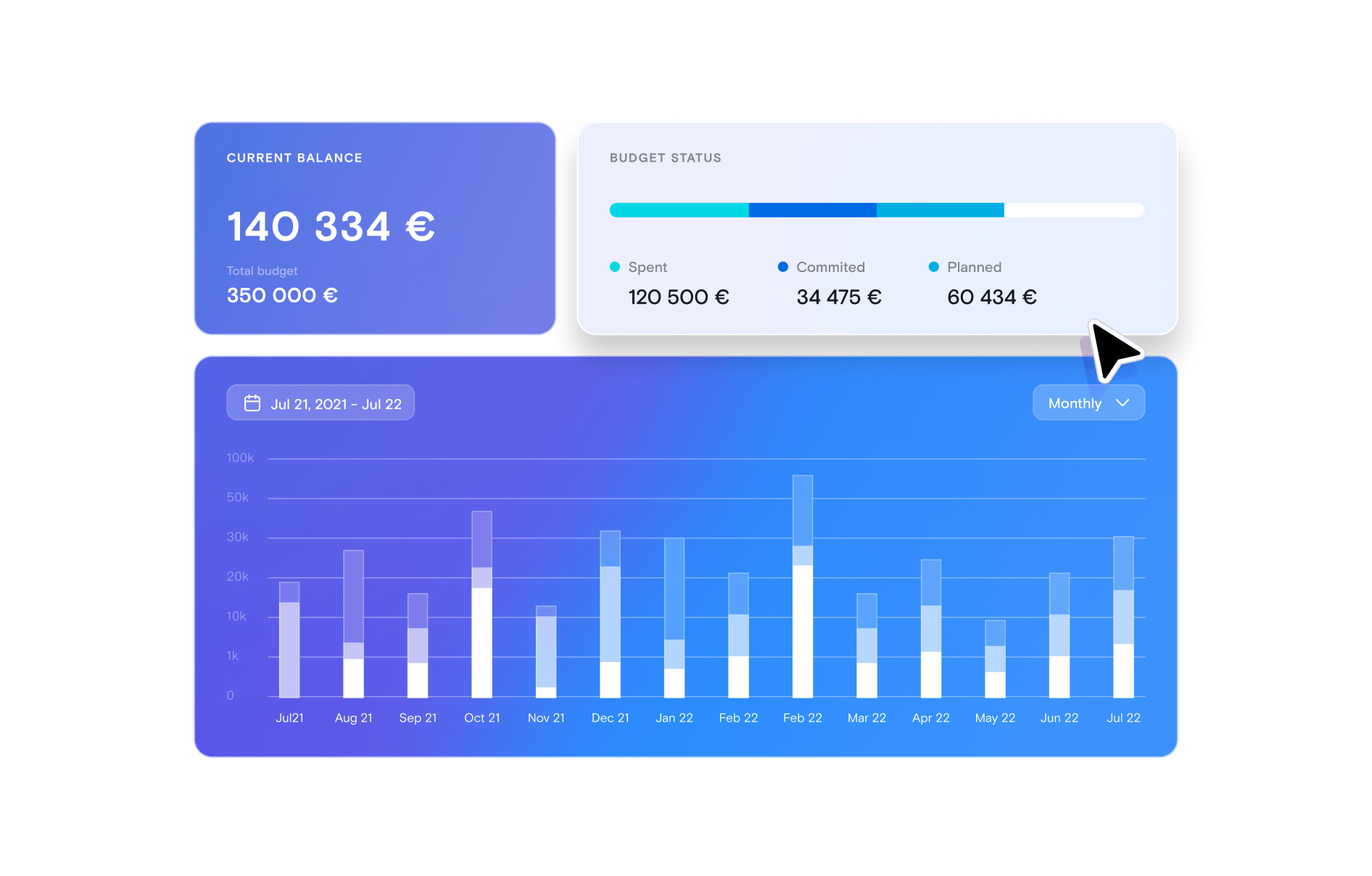 Manage budget and research requests
Centralize budgets and research requests for comprehensive, transparent overviews in just a few clicks.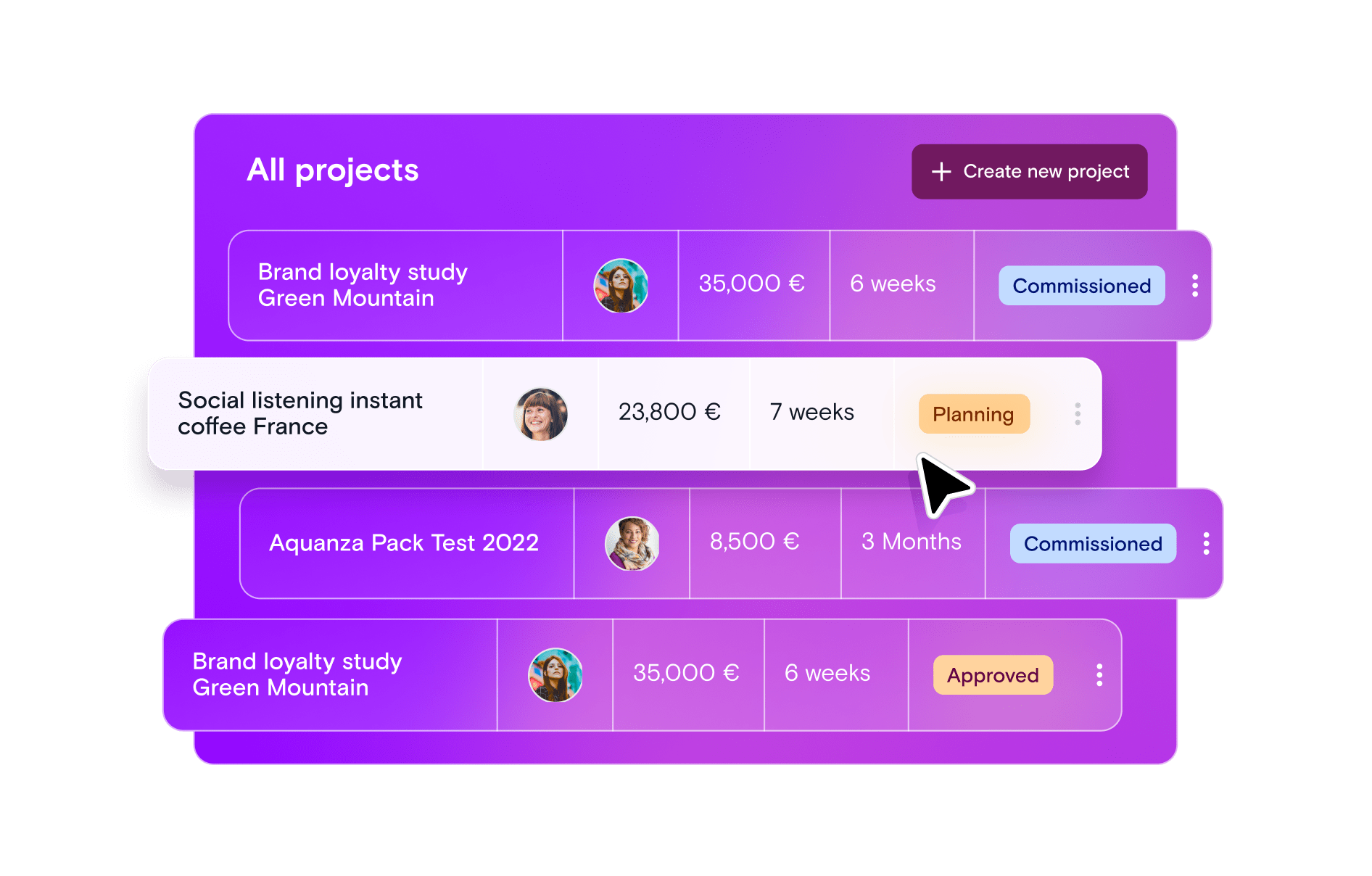 Plan and execute projects with ease
Switch effortlessly between fine-tuning individual projects and reviewing your entire research program.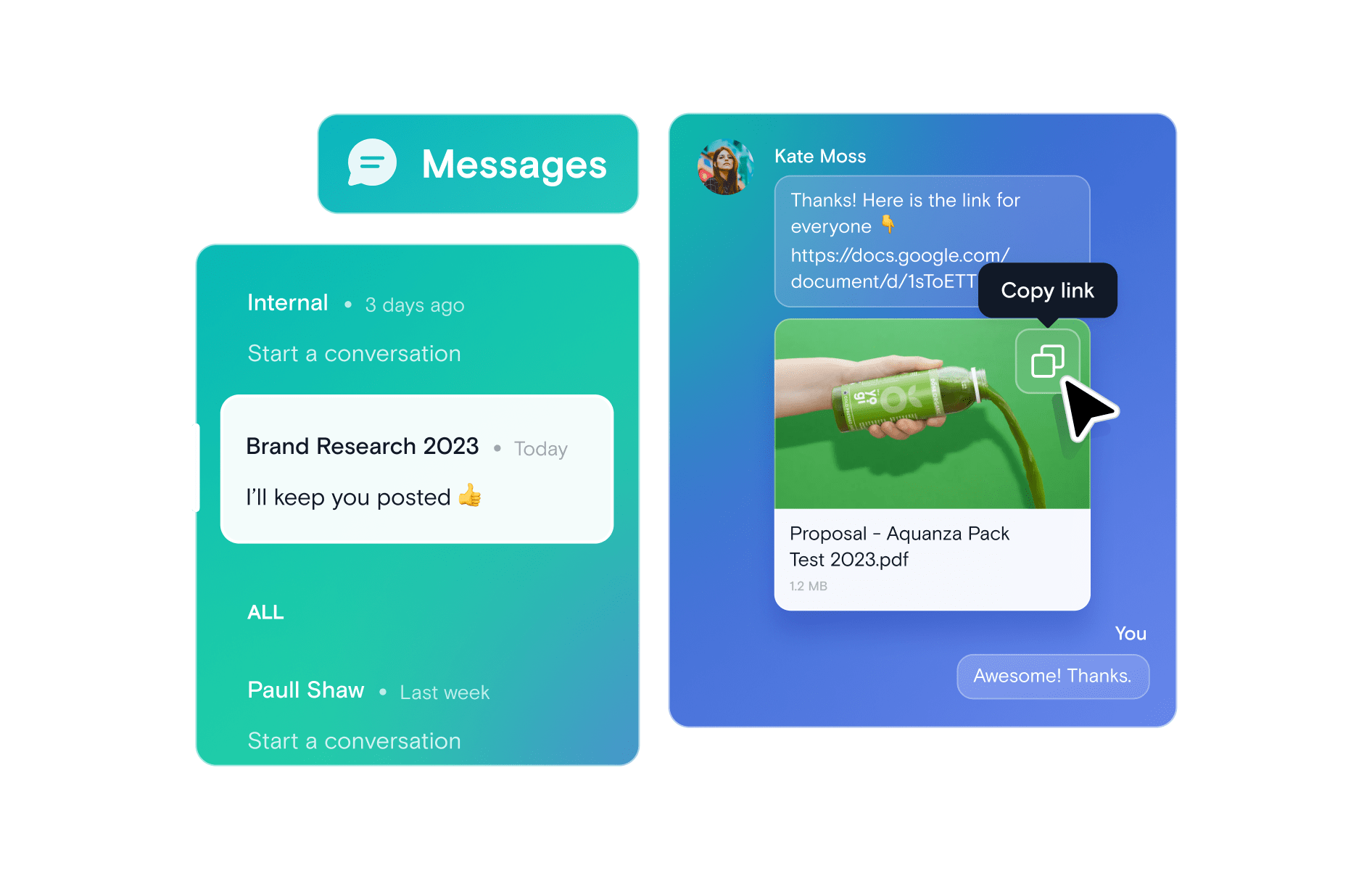 Wake up from your inbox nightmare
With in-app chat, you can securely communicate with both internal stakeholders and external parties, while having all relevant information at hand.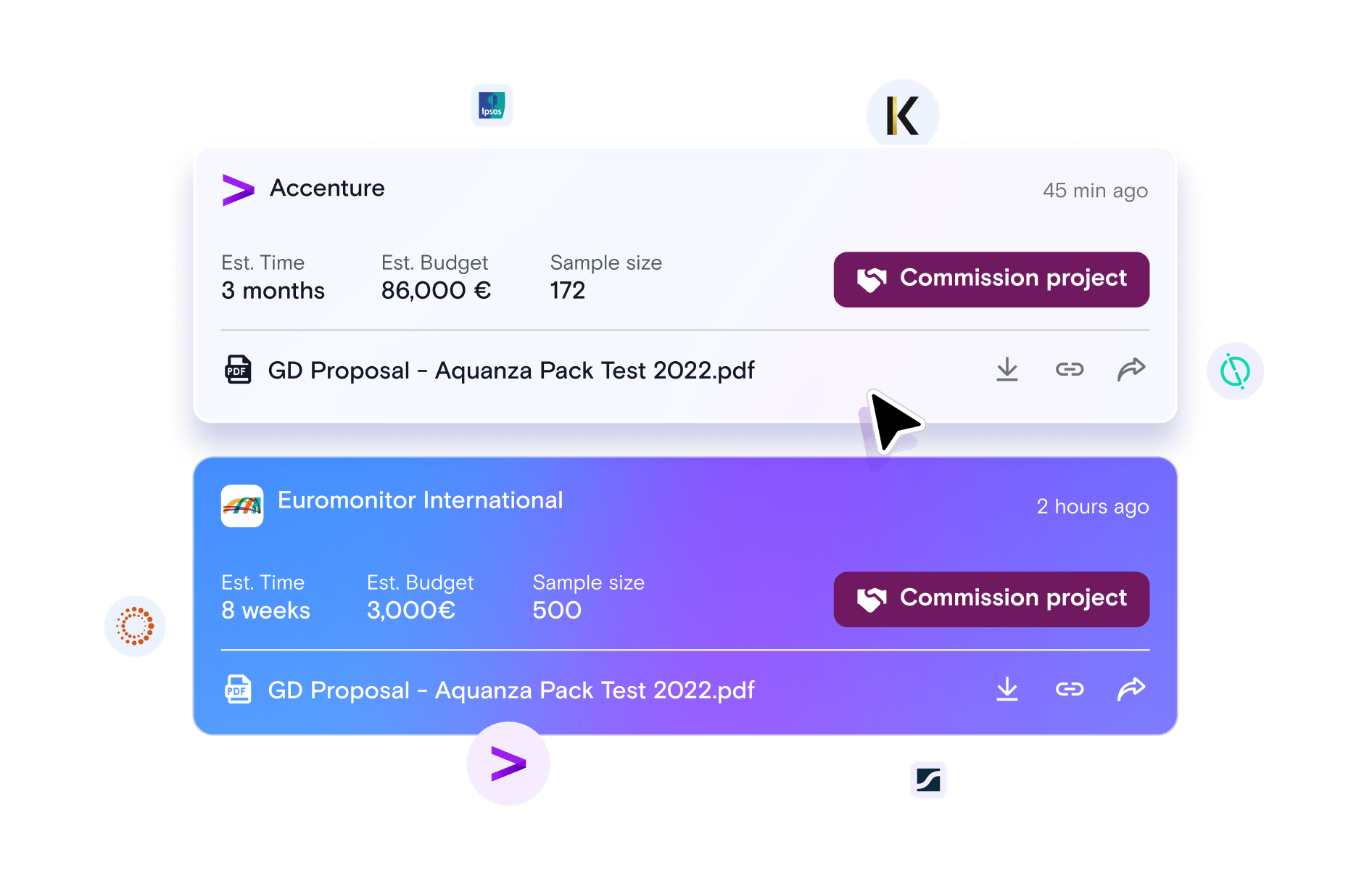 Efficiently collaborate with suppliers
Invite multiple agencies from your org's list of pre-approved suppliers, negotiate terms, choose the best offer, and collaborate on project execution - all in one place.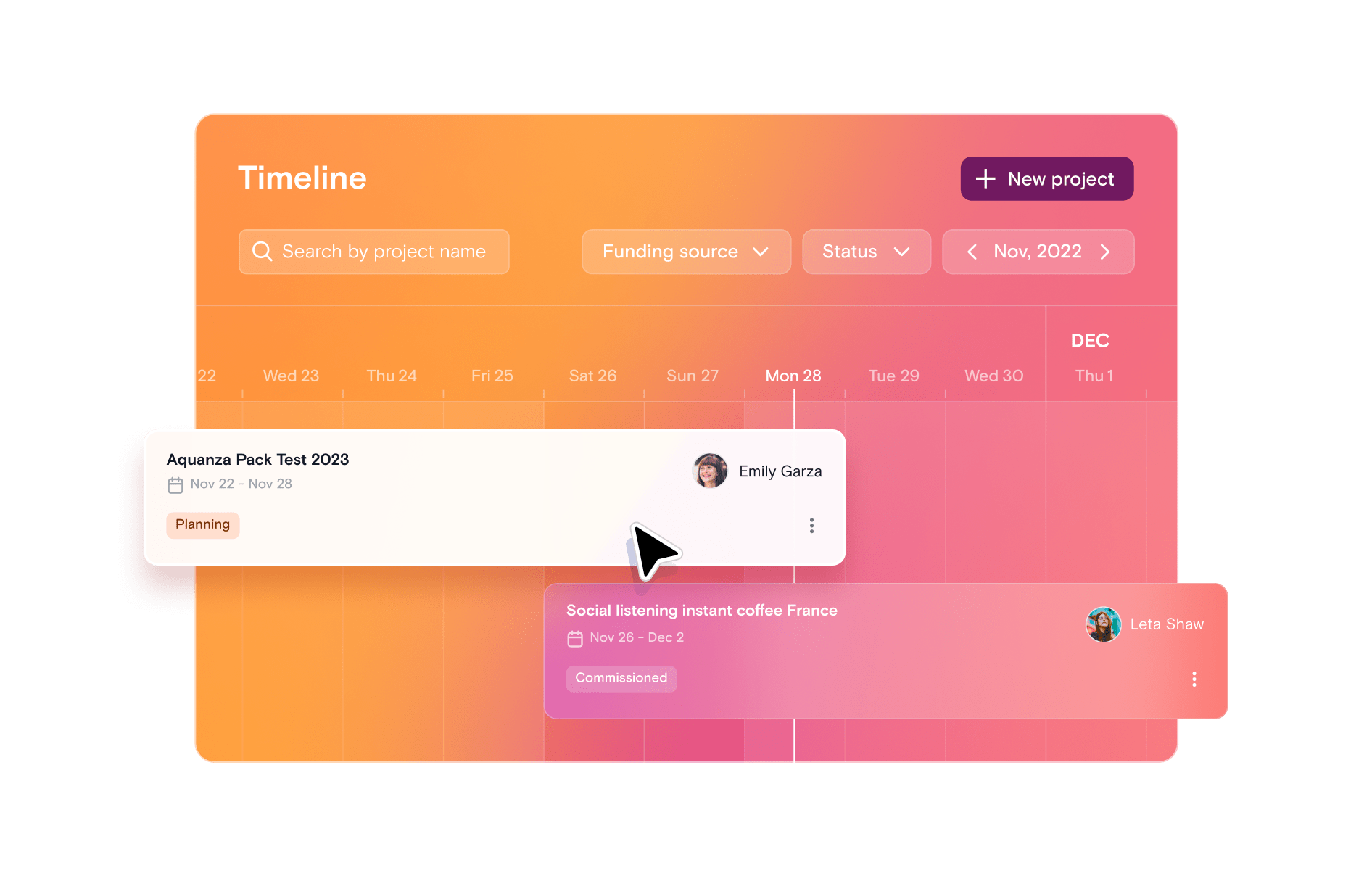 Stay on top of project statuses
With project timelines and milestones, it's easy to track progress, manage tasks, and ensure everything is on schedule.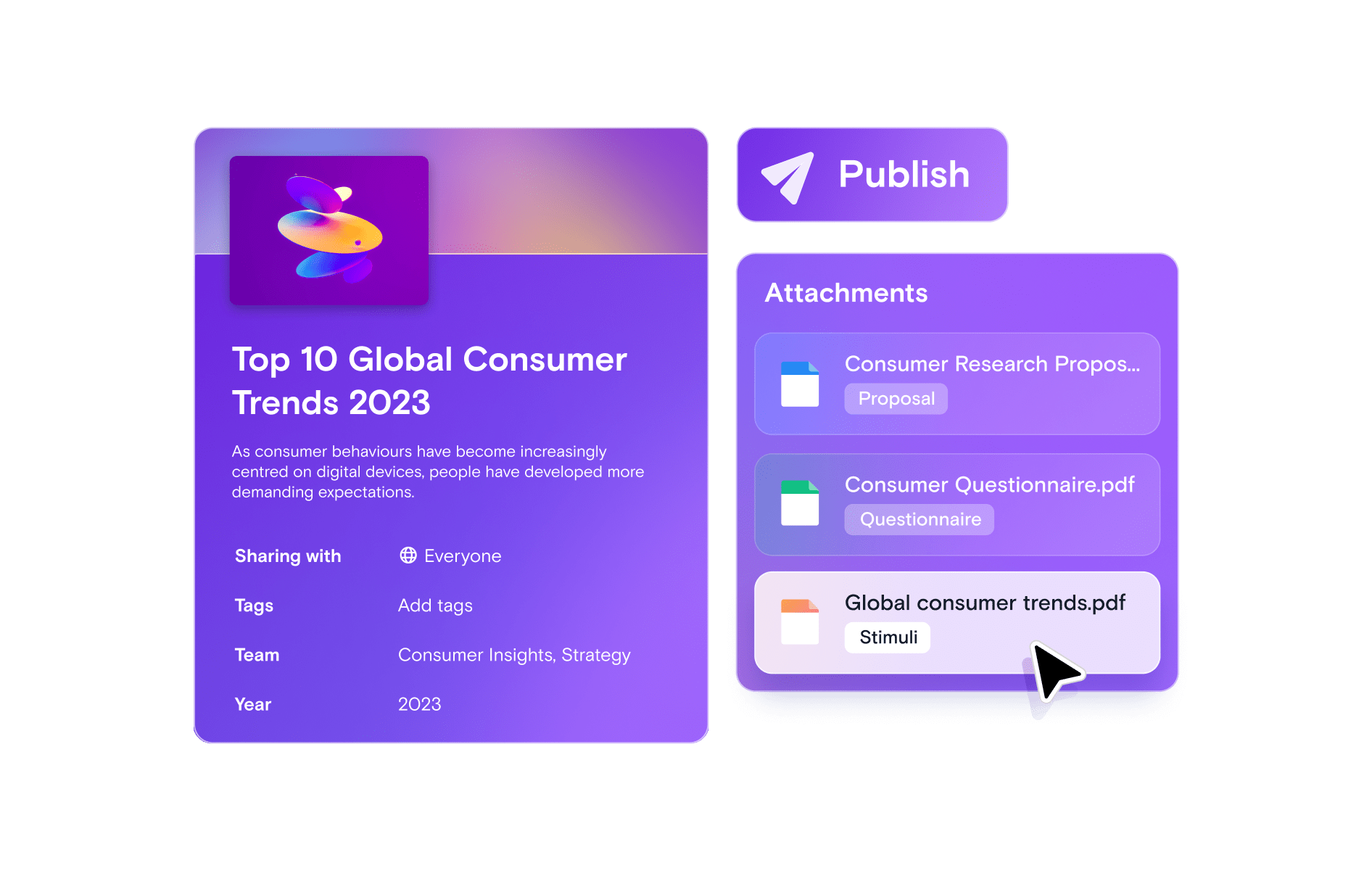 Make the most of finalized research
Publish results instantly to your Stravito platform so that no knowledge goes to waste.