A New Vision for an American Icon: La-Z-Boy's Journey to Consumer-Centricity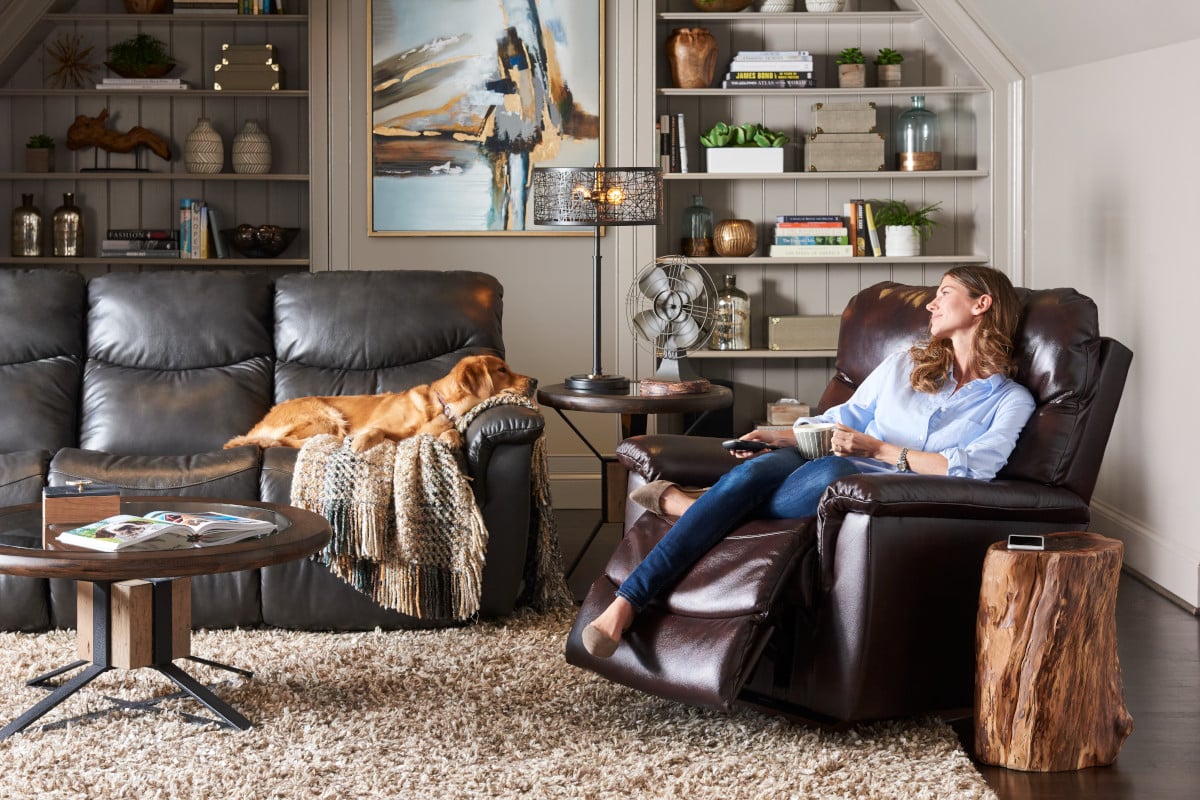 "Stravito provides broad and frictionless accessibility to our insights, making it easy to put the consumer at the center of decision making."
- Christy Hoskins, VP, Chief Marketing Officer at La-Z-Boy
For 95 years, La-Z-Boy furniture has created memories for families around the world through the transformational power of comfort. The American furniture manufacturer sprung to life in 1927, gaining fame for its invention of the world's first reclining chair. Today, the company has expanded to offer a wide selection of comfortable, quality furniture that transforms homes.
But, in the wake of COVID-19, where shoppers' purchasing behaviors changed, and with new players in the market, La-Z-Boy started work on reinvigorating its brand to expand its consumer base in today's culture.
In 2021, the company launched Century Vision, its winning strategy for growth through its centennial year in 2027.
Century Vision
Establishing a consumer insights function, which did not exist before, was key to the strategy with two insights professionals hired as the founding team.
Megan Battig, Senior Consumer Insights Manager at La-Z-Boy, says, "La-Z-Boy already has high-quality products and strong brand equity in comfort. As a starting point to reinvigorate our brand, we needed to deeply focus on understanding our consumers to grow our business."
Responsible for the foundational learning behind La-Z-Boy's consumer growth targets, Megan explored how the implementation of the new insights division could unlock brand growth and help achieve the company's Century Vision goals by 2027.
"We created what's known as our growth learning plan," explains Megan. "The plan dives deep into who our consumer is, what they want, and how they shop. This large body of research would be filled with robust information that would help build empathy with our consumers and add richness to our strategic thinking."
"We needed a central hub where the rest of the organization could access our learnings quickly to help make decisions and drive informed actions throughout the organization."
Making Information More Accessible
Like many organizations, to become consumer-centric, knowledge sharing needed to be optimized. To make business decisions centered on the needs of the consumer required a more user-friendly and dynamic system that would enable quick and efficient sharing of insights.
"Most organizations have tools to retain and share documents, but we needed something that enabled us to work with more agility - a tool that democratized insights and empowered our team to answer their own questions and curiosities," said Megan. "That's when we started engaging with Stravito."
Searching for Socialization
"Stravito's platform stood out to us for a number of reasons but search was definitely a leading decider," says Megan. "When you start a search, you don't have to worry about typing in the exact phrases or spelling. Stravito's technology scans adjacent topics and pulls keywords from different articles to truly bring data to life."
Within documents, Stravito is able to pinpoint the exact section where keywords appear, which enables users to find relevant documents quickly.
The socialization of the platform was also key.
Christy Hoskins, VP, Chief Marketing Officer, comments,
"As we build a more consumer centric organization at La-Z-Boy, socializing insights is an important enabler in that journey. Stravito provides broad and frictionless accessibility to our insights, making it easy to put the consumer at the center of decision making."
"We were looking for a platform that drove engagement," adds Megan. "With Stravito, users can click and share documents with other platform users in an instant and can even set up specific project teams.
"It was great to find a solution that allows us to work with a broader set of sources too. Stravito doesn't just handle primary research, we can integrate newsfeeds and other toolkits, allowing us to pull in a lot of additional information to add more color to the insights we identify."
Finding a Culture Match
Alongside the technology, La-Z-Boy also felt Stravito was a good culture match.
Megan adds, "When I think about our La-Z-Boy culture, there are the 3 Cs: courage, curiosity and compassion, and I think Stravito will only improve our ways of working.
"SharePoint site and Team Spaces may have been the historical way to do things. But we want to challenge that status quo and have the courage to do so. We're willing to work with organizations that we think are transformational in how they help organizations leverage insights in their day-to-day business. Stravito is an example of this."
"Curiosity is being relentless in our mission to understand the business, and our consumers so we can embrace change. And I think the Stravito tool will allow our organization to tap into that. And, finally, compassion is having empathy for our customers as we continue to learn more about them and their preferences."
Fast Implementation
Getting up and running with Stravito took less than two months.
La-Z-Boy started on the platform with a soft launch of ten people and has gradually expanded usage.
"We put a lead team in place to make sure that everything ran smoothly initially, for example, ensuring our single sign-on worked, and that each person could search for and share documents with ease," says Megan.
But, just last week we had a demo session with 40 people, who have now joined the platform from sales to merchandising to marketing.
"Our gradual roll-out has acted as more of a soft launch. But I think there's so much potential for us to integrate a lot more," says Megan.
The Insights-driven Enterprise
"Our vision is that we will over time provide an enterprise-wide Hub where all of La-Z-Boy's 11,500 employees can access insights."
And whilst La-Z-Boy has only been using Stravito for a couple of months, the team is already looking ahead to the ways they will measure success.
"Right now, we're looking at habit adoption: Are people signing in? Are they searching? We're in those early stages of exploring the tool and making it part of our day-to-day usage," says Megan.
"In the future, we will start measuring if and how teams are using insights to make decisions, really evaluating if we are making an impact within the organization, and if our cross functional peers are using insights to make informed decisions."
Subscribe to our newsletter