As part of our continued work to simplify knowledge discovery, we've released a series of new integrations that make it even easier for individuals at global enterprises to use market research to make more informed business decisions.
Announcing new integrations
Stravito now has integrations with Slack and a number of market-leading research vendors, including Mintel.
Together with the release of our new News Feed feature, these integrations further showcase how Stravito is the one go-to tool global organizations need to easily search for, discover, manage and share all their market research.
Slack is the leading channel-based messaging platform, used by millions to align their teams, unify their systems, and drive their businesses forward. The new Slack integration for Stravito enables teams to work together with ease by instantly sharing insights with co-workers.
The integration of external market-leading research firms enables individuals to search for and share external research in one place. For example, the collaboration with Mintel allows organizations with a subscription to access market intelligence and industry reports directly from Stravito.
Stravito's new News Feed feature allows organizations to connect their news feeds (RSS) to Stravito so they can stay on top of market research headlines from external sources such as research vendors or key news sites.
Thor Olof Philogène, Founder and CEO of Stravito, comments:
We created Stravito to simplify knowledge discovery for global organizations. By bringing all enterprise insights under one platform, we're giving employees one destination to find and share both internal and external research sources, abolishing knowledge silos in organizations created by legacy tools that are typically not integrated or easy to use.
Want to learn more?
For more information on these new releases, get in touch with us at hello@stravito.com.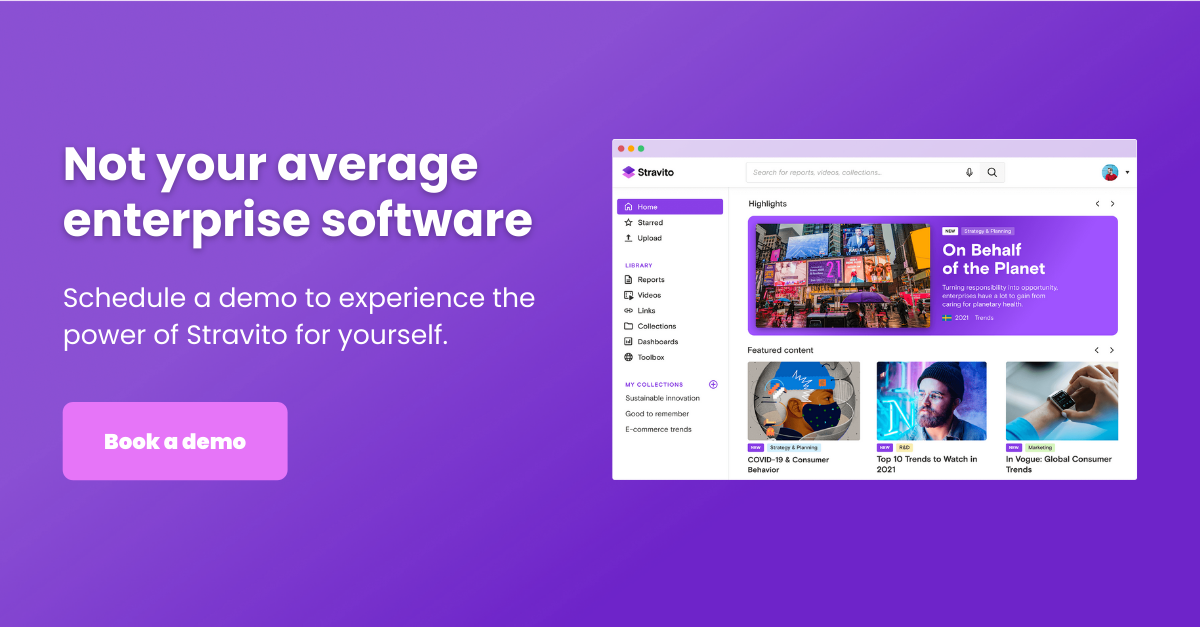 Subscribe to our newsletter