Easily share your insights from Stravito directly to Slack.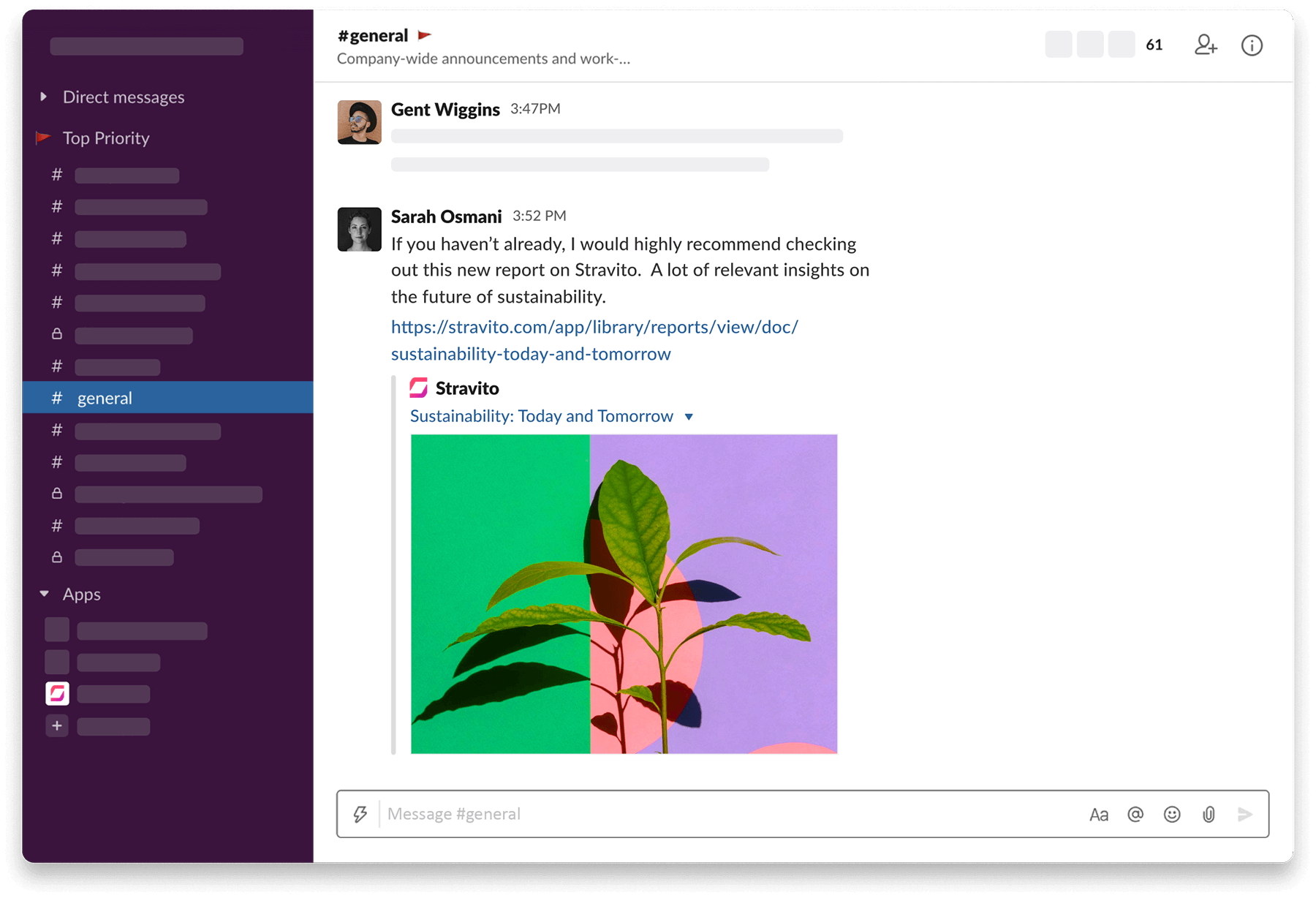 Instantly share insights with your coworkers
With the new Stravito for Slack integration, you can share insights in the same place your teams conversations usually happen: on Slack.
With this new integration, you can:
Share links with users, groups or channels on Slack, directly from the actions menu in Stravito.
Get a link preview on Slack, whenever content is shared from the Stravito platform.
How to share Stravito files to Slack
It's as easy as 1, 2, 3...and 4
To share your Stravito files to Slack, all you have to do is:
Log in to the Stravito platform, and go to a report that you want to share.
Click on More Options on that item
Select Share > Slack.
Allow the Stravito Slack app to "perform actions in channels & conversations" on the Slack install page.
Frequently asked questions
How do I set up a Slack integration with Stravito?
What do I need to set up the integration?
Where can I learn more and get support?
Store, search and share your insights with Stravito
Stravito is the easiest way for Insights teams to centralize all their research and insights, enable self-service of vetted insights for stakeholders, and deliver timely and inspiring insights across their organizations.
Learn more about Stravito today.