Stravito and Owlin Partner to Make Market Intelligence More Accessible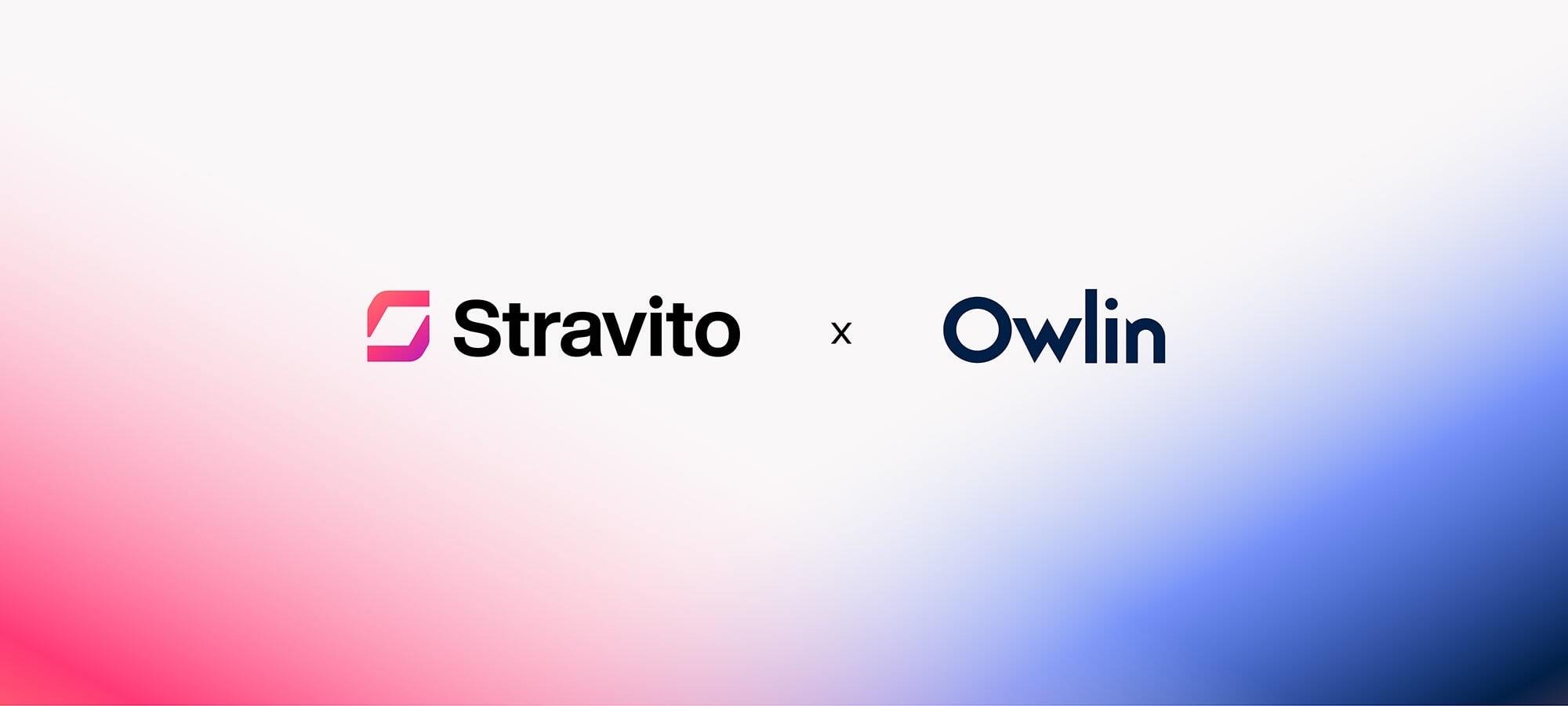 Businesses are increasingly facing rapid and difficult-to-predict change. In order to make informed strategic decisions and stay ahead of the competition, insights and intelligence teams need to be able to quickly access competitive insights from a variety of sources.
That's why we're delighted to announce our new partnership with Owlin, a News & Company Analytics platform for Market Intelligence and Third-Party Risk Management that helps organizations structure news and integrate market & competitive insights into daily workflows.
Companies using both Owlin and Stravito will be able to use Stravito's powerful search to navigate their comprehensive market intelligence from Owlin.
The partnership aims to deliver more value to joint customers by making it easier to connect the dots between a broader range of market and competitive intelligence sources, creating a sharper picture of the competitive landscape.
Thor Olof Philogène, CEO and Founder of Stravito comments:
"At the end of the day, one of our main goals is to help our clients make more insights-backed decisions at speed and at scale, in order to grow and maintain market share. Our partnership with Owlin will help to enhance the competitive intelligence available in the Stravito platform and make it easier for users to access it quickly. Because in today's marketplace, the right decision made too late can be what makes the difference between the success of one company and the setback of another.

This partnership is also a part of our commitment to help our customers stay resilient, even in uncertain times, and to get the most value from their market and competitive insights."
Trusted by leading brands, Owlin's market intelligence capabilities use Natural Language Processing and Machine Learning to read and understand more than a million news articles a day in 16 languages. The goal is to increase speed to insight, increase and enhance the user's scope to a global level, and present unbiased and relevant insights in a way that helps their customers make smart, informed strategic decisions and spot industry trends as they evolve.
Stefan Peekel, Chief Growth Officer of Owlin says:
"This partnership with Stravito perfectly aligns with our mission to shape a better- informed world and we are delighted to add an extra source of insights to Stravito's (already) powerful solution.

Owlin's algorithms analyze over 3 million mainstream and niche sources in 16 languages in near real time and therefore our joint customers will be the first ones to know when something relevant is about to happen. Moreover, by applying thematic lenses we make sure they are able to filter out the relevant stories for them and notice patterns that are otherwise kept hidden in the data.

I really like the fact that Stravito and Owlin combine their unique strengths. Nowadays clients are not keen on adding an extra solution to their screens and prefer a one-stop shop for strategic and brand insights, something I feel we are able to deliver through this partnership by combining Stravito's and Owlin's unique capabilities."
Interested in learning more about how to get the most from using Stravito and Owlin?
Reach out to us at hello@stravito.com
Subscribe to our newsletter